What I thought would be a nice leisurely week of planning quickly disappeared and instead I've been working my other job and have neglected all of the ideas that have been running through my head. My loss is your gain...
Since my TPT store is lacking many of the materials I was hoping to add this week... I'm offering a 20% off sale for the few things that are there.
Here is a brief look at the adorable pre-primer alphabet trains... set includes all 39 Dolch pre-primer words (a-you) and would be great for a variety of work work activities (alphabetizing, ordering based on number of letters) or for support on a word wall.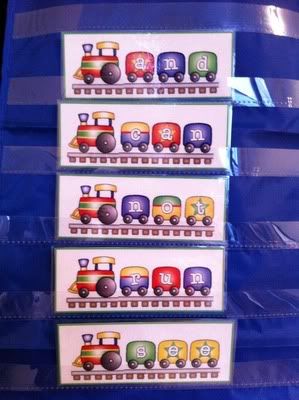 So if your students need additional work with tallies (up to 49) or you're working on pre-primer sight words, head over to my
TPT store
and add something new to your classroom repertoire.
In the meantime, I'll be outfit planning for next week.... any special outfits planned for the first day back (or am I the only one that does that)? I bought an amazing orange/red skirt from LOFT yesterday that just screams 2012. Excuse the terrible quality picture.... how would you style this to wear in the classroom?